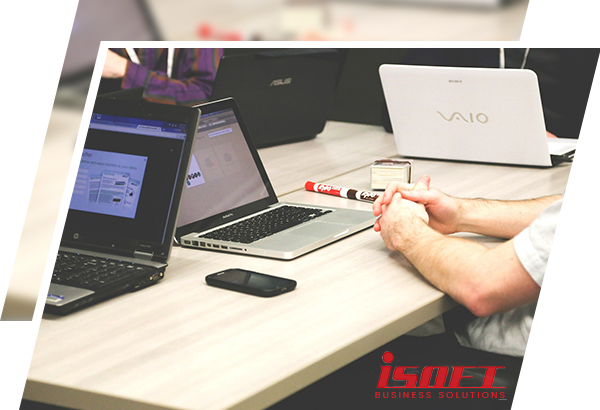 i Soft Business Solutions (M) Sdn Bhd
I Soft Business Solutions PLT consultants do have over 10 years of experience in providing business solutions. We understand various market need and deliver quality business software solutions.  We begin supplying affordable business solution systems for Small & Medium Enterprises (SME) and have been growing from strength to strength ever since.  We empower our customers to achieve their business objectives by turning their cumbersome business processes into efficient business software system, by reducing extra manpower and by providing accurate data to make smart business decisions.
I Soft Business Solutions PLT do provide a wide range of sales & marketing network with training & implementation programs and ever present maintenance service & technical support.  Every deal we form is built on a clear, in-depth understanding of industry trends and clients need at a technical, organizational and personnel levels.
Professional and Reliable
Together with our strong team of IT & Sales personnel, we do have clients from industries of Trading, Servicing, Manufacturing, Construction, Non-Profit Organization & Society and etc., which proves that our products can serve majority of our Malaysia & Singapore industries.
Business Solution Systems
We continue to uphold our tradition of leadership by remaining a step ahead of other competitors by providing the best business solutions for customers.